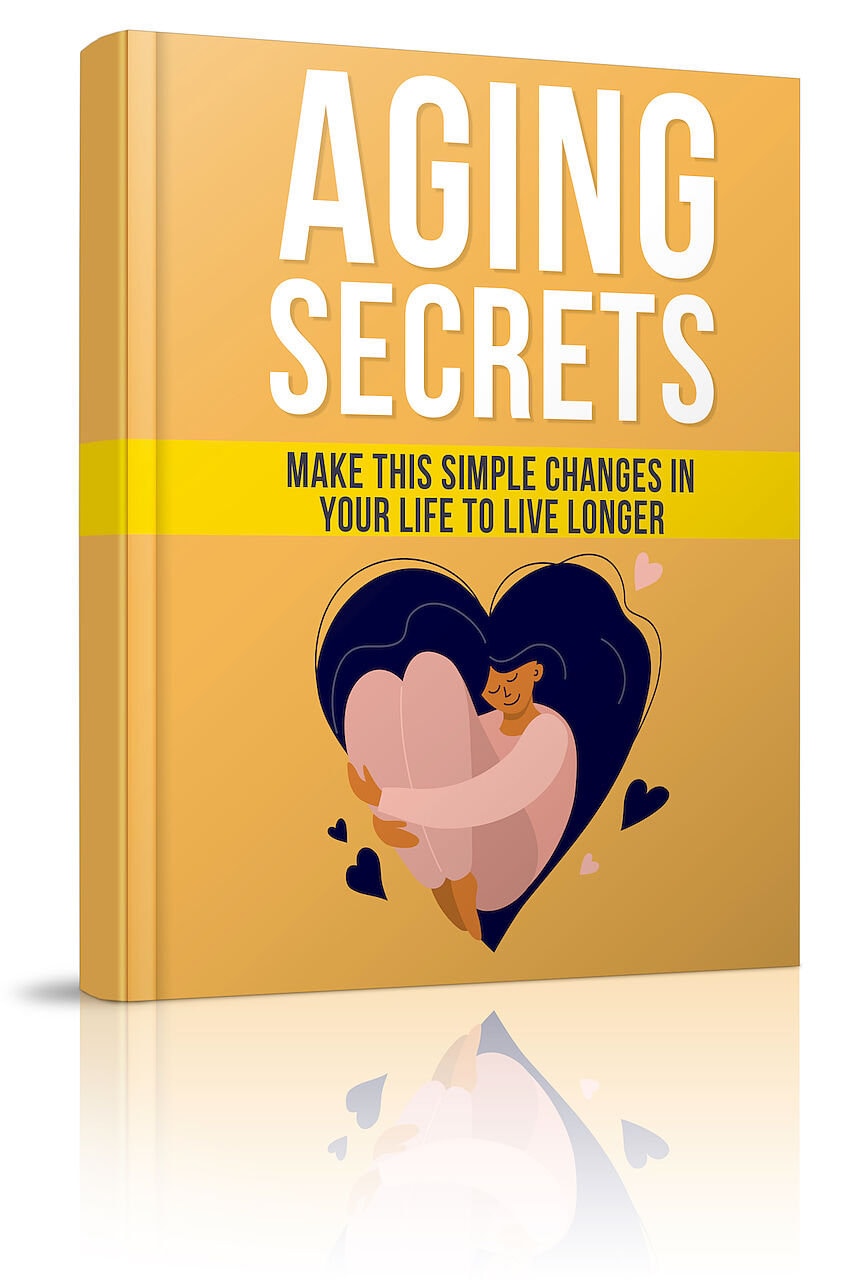 Details
Aging Secret is a new powerful report that explains how people can give themselves the best chance for a longer life by making simple lifestyle changes. Readers of the report will learn the most important factors that have an impact on longevity and what they can do to turn the odds in their favor.

Readers will learn that they need to get regular health checkups from their doctor to determine their current state of health. They will be discouraged from self-diagnosing any health issues that they have by relying on Google for the answers. A full checkup annually is advised and will ensure that any problems are identified early so that they can be fixed.

The reader will also learn about the importance of vitamin D and why they need to get outside more to acquire this naturally from the sun. Vitamin D benefits are explained to the reader as are the issues associated with not getting enough vitamin D. It is explained that there is no need for spending long periods in the sun.

Many people do not get enough sleep these days and the report emphasizes the health problems that can occur due to sleep deprivation. This section explains the link between sleep and longevity and makes it very clear to the reader that if they have a sleep problem then they need to fix this as a priority.

Readers of this report will learn that socializing with friends and family members is an effective way to prolong life expectancy. There are studies that prove this to be the case and the benefits of socializing are emphasized. Improving communication with others will also help and this is explained in the report.

Diet and exercise (both body and mind) play a crucial role in longevity. The report explains why diet and exercise are so important and provides useful and practical advice on how to transition to a healthy diet and exercise regularly. Finally, there is a section on the benefits of drinking more water and how this is linked to longevity.
Digital downloads
Your files will be available to download once payment is confirmed.